11 jun

2022
"The whole universe is contained in a single flower."
—Ikebana master Toshiro Kawase
Ikebana is an art form that arranges flowers, merging inside and outside. It is a symbolic process that is a form of meditation. The course begins with a discussion of the basic elements of Zen meditation and its relationship to flower arranging. After a short introduction to the Zen Center, participants will be instructed in basic flower arranging techniques through a lecture/demonstration followed by time to do their own arrangements. In addition, and if weather permits, we will tour the Center's gardens where participants will learn about plants suitable for arrangements and how to use materials from the garden.
What You Will Learn
Participants will learn basic Ikebana and flower arranging elements used at the Vermont Zen Center: triangulation, depth, placement, color, container size and materials. Through understanding the interaction between spiritual practice and flower arranging, participants will gain an appreciation of the deeper meaning of flowers as offerings and as a way to bring a sense of tranquility to one's environment.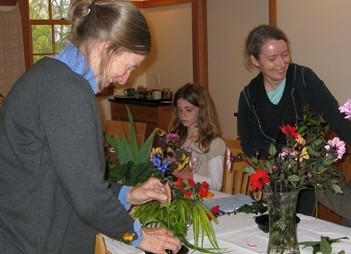 Schedule
09:00 — Welcome and Introduction
10:00

—

Flower arranging demonstration
10:30

—

Flower arranging practice
11:30

—

Light lunch and tour of Zen Center gardens (weather permitting)
12:30

—

Flower arranging demonstration
01:00

—

Flower arranging practice
02:00

—

End of day
Instructor—Marcela Pino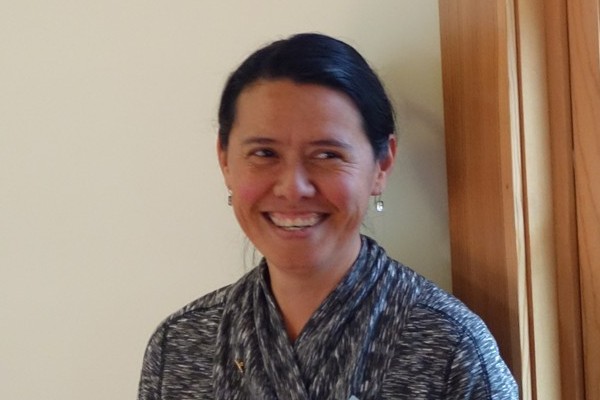 Marcela was born and raised in Costa Rica. She has been a member of the Vermont Zen Center and a student of Roshi Graef for 30 years. During that time she has studied and practiced different flower arrangement techniques including Ikebana and Western styles.
The practice of flower arranging at the Vermont Zen Center is a unique extension of Zen practice based on mindfulness and awareness.
—Marcela Pino